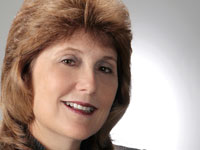 Patricia has enjoyed a 30-year career as a professional writer, editor, journalist, marketing coach, speaker and humorist. Her writing experience includes entertainment segments of ABC's Good Morning, America, magazine and newspaper articles, business and marketing materials, advertising, public relations, and six years as a columnist for two newspapers, writing humorously about the human condition.

Her speaking and performing experience includes guest speaker to a variety of business organizations, seminar leader, certified Toastmaster and stand-up comic. She is also an ambassador to the media for a leading international weight loss organization, as well as a leader of weight loss meetings.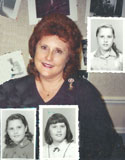 Overweight as a child, Patricia became a constant dieter. She hovered on the edge of poor self-esteem, rescued by supportive mentors, a natural optimism and her keen desire to be healthy in spirit, body and soul.

After her 23-year marriage ended, Patricia started an exciting journey towards the second half of her life. It began by finally discovering the way to healthy weight loss and shedding 40 pounds. During this process, she met Michael Burgos and they merged their lives and their creative talents.

Writing a book about how people can comfort themselves has been an important part of that journey. Patricia's personal history, combined with her work as a weight loss teacher, has made her a champion cheerleader and dispenser of common sense and comfort.